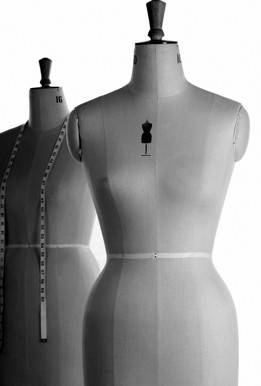 PRESS RELEASE
FASHION FOR WORKWEAR BY
THE VIENNESE TEXTILE COMPANY MAXA
The Viennese textile company MAXA has successfully been supplying workwear for years under the established label GALLIT-FASHION.
The fashion label GALLIT-FASHION by the Viennese fashion boutique MAXA has been established since 1992 thanks to its sophisticated collections, especially among insider boutiques. The management is now increasingly focusing on the B2B track of corporate fashion. "We see a lot of potential and especially fashion-related backlog demand. Our manageable and flexible corporate structure enables us to address the individual requests, even for small quantities", explains Hans MAXA, managing director of MAXA GmbH.
The family-run business has been active in the textile industry for three generations and manufactures the clothes in its own workshop in Vienna-Ottakring. Gallit MAXA is responsible for the design. Her creations reflect current fashion trends in a wearable manner. Gallit MAXA: "The details are essential for workwear. The uniforms must be in line with the company and reflect its values." Renowned companies such as
DO & CO, Arcotel Hotels & Resorts, Austrian Gaming, Fiat Group, Douglas, Saubermacher, Sonnentherme Lutzmannsburg or Niedermeyer purchased their uniforms several years ago.
The next generation of the family-run business MAXA has already contributed to the success of the textile company: daughter Natalie is the "GALLIT face", representing GALLIT-FASHION in her capacity as fashion ambassador.
For more information, please contact Hans MAXA.